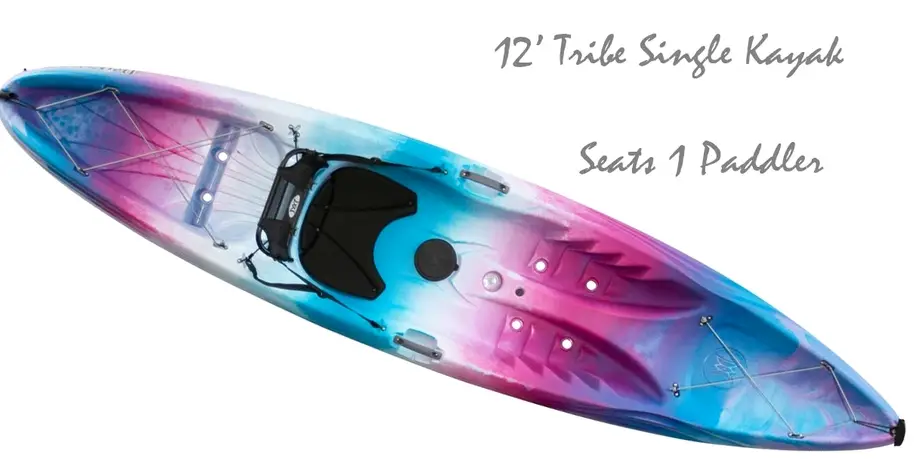 Best Rental Equipment in the area
Kayak the most beautiful places in North Myrtle Beach.
J & L Kayaking is the original kayak experience in North Myrtle Beach. We have cultured every detail of kayaking in this area to fit the beginner up to the experienced paddler. J & L Kayaking was the first kayak experience in the Cherry grove area and started over eight years ago. Our experience of providing eco-tourism by kayak and paddleboard is unmatched. Our guides are very knowledgeable of the area and wildlife you will likely encounter during our tours. Since our beginning, eight years ago, we have grown to be the #1 ranked kayak eco-tourism in the area. Throughout our history we have always made sure to maintain our "Mom & Pop" atmosphere and show each of our guest the individual attention they deserve. Take a tour with us and kayak in places only J & L kayaking can provide. Listen as your guide shares their knowledge with you about our area. We look forward to having you join us on a kayak adventure soon.
-Justin & Laurie
Tribe -4hr rental - $40.00 + tax
Perception Pescador 12' Sit-On Top Kayak • *Max Weight Capacity: 350lbs*
Tandem-4hr rental - $55.00 + tax
Includes 2 people • 13.5' Perception Kayak • 500lbs Max Weight • Recommended for 1 adult and 1 child 12 or under
4 Hour Rental Packages
Options:
Perception Pescador 12' Sit-On Kayak
Perception Pescador 13' Sit-On Kayak
About:
All Rentals Include: Kayak, Paddle, PFD, Dry Bag
Our rental kayaks are great for stable use in many different environments of water. From Glassy to choppy waters our kayaks will treat you right. We offer sit-on-top & sit-inside kayak rentals so you can enjoy your adventure the way you want! All of our kayaks *including our rentals offer a CRS (Comfort Rest System) backrest so you can stay comfortable while you paddle. You can choose to tour the Cherry Grove channel out to Waites Island launching from the public ramp in Cherry Grove or go deeper into the marsh navigating the narrow creeks during the high tide. When you arrive for your rental a knowledgeable guide will offer a wealth of information advice and answer all your questions prior to helping you launch out on you paddling adventure.
Please Note
We know that some kayakers like to go at it alone; however, we encourage all customers to take a tour and gain local expertise and experience before trying it on their own. We recommend that you should have some experience paddling in our local areas prior to renting. For a better experience we encourage you to book one of our tours before renting.
Booking Notes
Recommended Items to Bring for your Adventure:
Hat
Sunglasses
Sunscreen
Towel
Footwear you don't mind getting wet
Extra Water
Snacks
Bug Spray