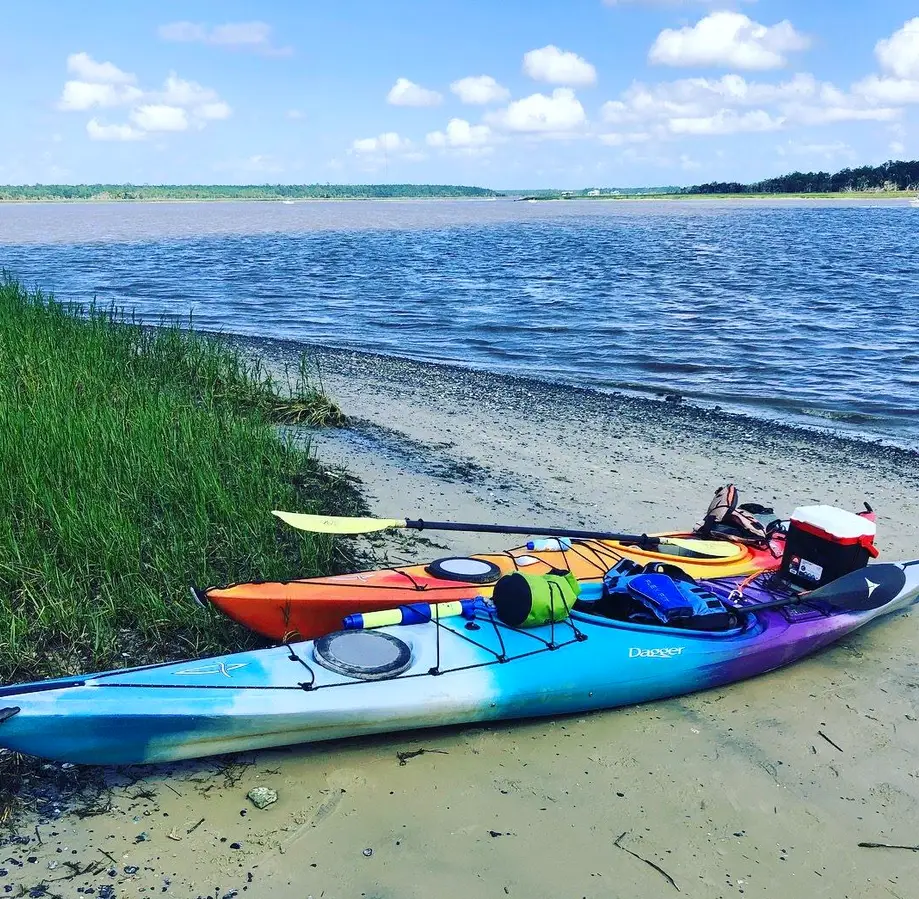 Single Kayak - $70.00 + tax
Ages 12+
2 Adults - Tandem Kayak - $140.00 + tax
Ages 12+
Tandem Kayak for Child and Adult - $125.00 + tax
Child: ages 4-11 Adults: 12+
Bring your own Boat - $35.00 + tax

Duration
4.5 Hours
About
Cat Island is a small Island on the upper Wando River. This Island has a nice sandy beach that is great for relaxing and a small maritime forest to explore. Cat Island is also on of the best island to hunt for fossils (mainly sharks teeth) along the beach.
We will meet at Paradise Island Boat Landing at 9:45 and depart at around 10:00 am. We will ride the tide out to the Island. During the paddle you will learn about the diverse wildlife and rich history of the area. We stop on the Island where we can have lunch, relax, swim, explore, and hunt for fossils. I will lead a short nature walk on the Island as well for anyone who would like to join in. We will stay on the island for approximately 1 hour and wait for the tide to change, then ride the tide back to the landing.
You will need to bring a lunch, plenty of water and sunscreen, and appropriate clothes and footwear for paddling and the beach.