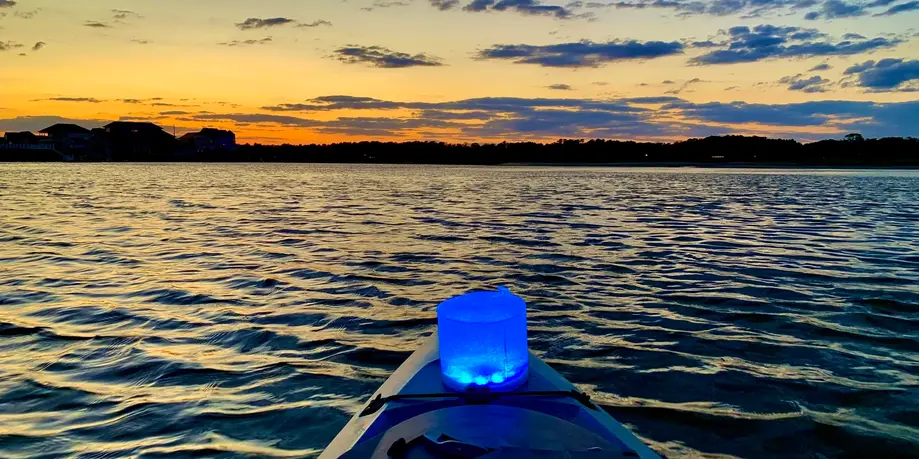 1.5 hours • A full sunset experience on the water!
Kayak the most beautiful places in North Myrtle Beach.
J & L Kayaking is the original kayak experience in North Myrtle Beach. We have cultured every detail of kayaking in this area to fit the beginner up to the experienced paddler. J & L Kayaking was the first kayak experience in the Cherry grove area and started over eight years ago. Our experience of providing eco-tourism by kayak and paddleboard is unmatched. Our guides are very knowledgeable of the area and wildlife you will likely encounter during our tours. Since our beginning, eight years ago, we have grown to be the #1 ranked kayak eco-tourism in the area. Throughout our history we have always made sure to maintain our "Mom & Pop" atmosphere and show each of our guest the individual attention they deserve. Take a tour with us and kayak in places only J & L kayaking can provide. Listen as your guide shares their knowledge with you about our area. We look forward to having you join us on a kayak adventure soon.
-Justin & Laurie
WS Tarpon - $35.00 + tax
*Max Paddler Weight 275lbs* • Includes 1 Person • 12' Premium Kayak • Guest over 12 years of age
WS Pungo - $35.00 + tax
*Max Paddler Weight 325lbs* • Includes 1 Person • 12' Premium Kayak • Guest over 12 years of age
Tribe Tandem - $60.00 + tax
Includes 2 people • 13.5' Perception Kayak • 500lbs Max Weight
Join J & L Kayaking on a relaxing yet exciting tour through the salt marsh estuaries in North Myrtle Beach.
Trip length: 1.5 hours
Recommended to:
Nature lovers, families with small or teen children, couples, adult groups, large groups, beginners, those looking to beat the heat.
Trip Includes:
Tour Guide, Kayak, Paddle, PFD (Personal Flotation Device), Water, Trip Photos, Narration of habitat and history of the area.
Please note: Gratuities are not included.
Trip Highlights:
Sunset, lanterns, Stargazing, Sound of the night, cooler temperatures
Description:
*We launch just before the sunset time of day so you can enjoy the spectacular painted sky as the sun sets right over the backwater salt marsh. Enjoy the full sunset experience from kayak and return to the ramp during the twilight just before dark. This tour boast beautiful sunsets that turn the backwaters into liquid fire. Photos of your experience are complimentary!
Booking Notes
Recommended Items to Bring for your Adventure:
Hat
Sunglasses
Sunscreen
Towel
Footwear you don't mind getting wet
Extra Water
Snacks
Bug Spray